Guess what we hand made Christmas Gift for our clients in 2022?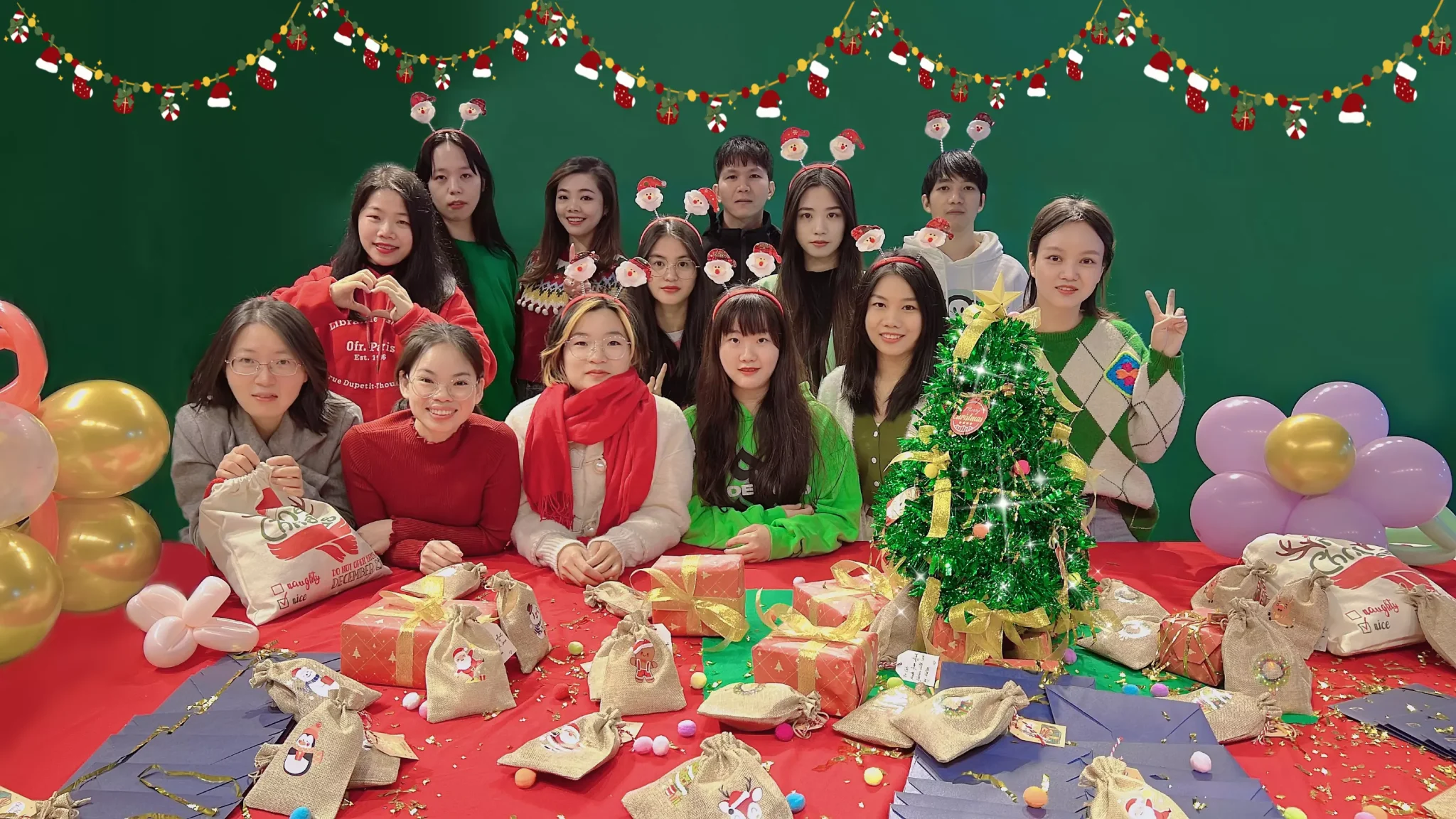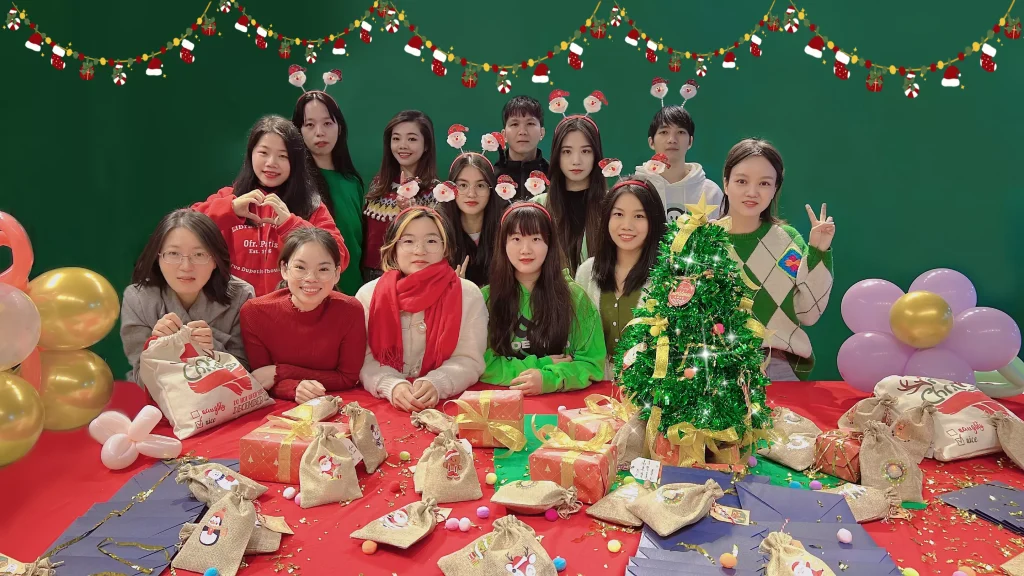 It has been a big year in 2022 and with the festivals approaching, we want to take this chance to hand made some small gifts for our clients to express our festival wishes and to thank you for all the trust&support we received, as always.
Our team thought hard as what to send this year. We hope we can make out something which can be used not only for Christmas but also in daily basis so it is more feasible and less waste. We also hope these gifts can be environment friendly as this has been one of the major focus for not only us but also our clients in recent years. Most of all, we want to let our clients know we care and we appreciate all thus we want these gifts to be meaningful and special.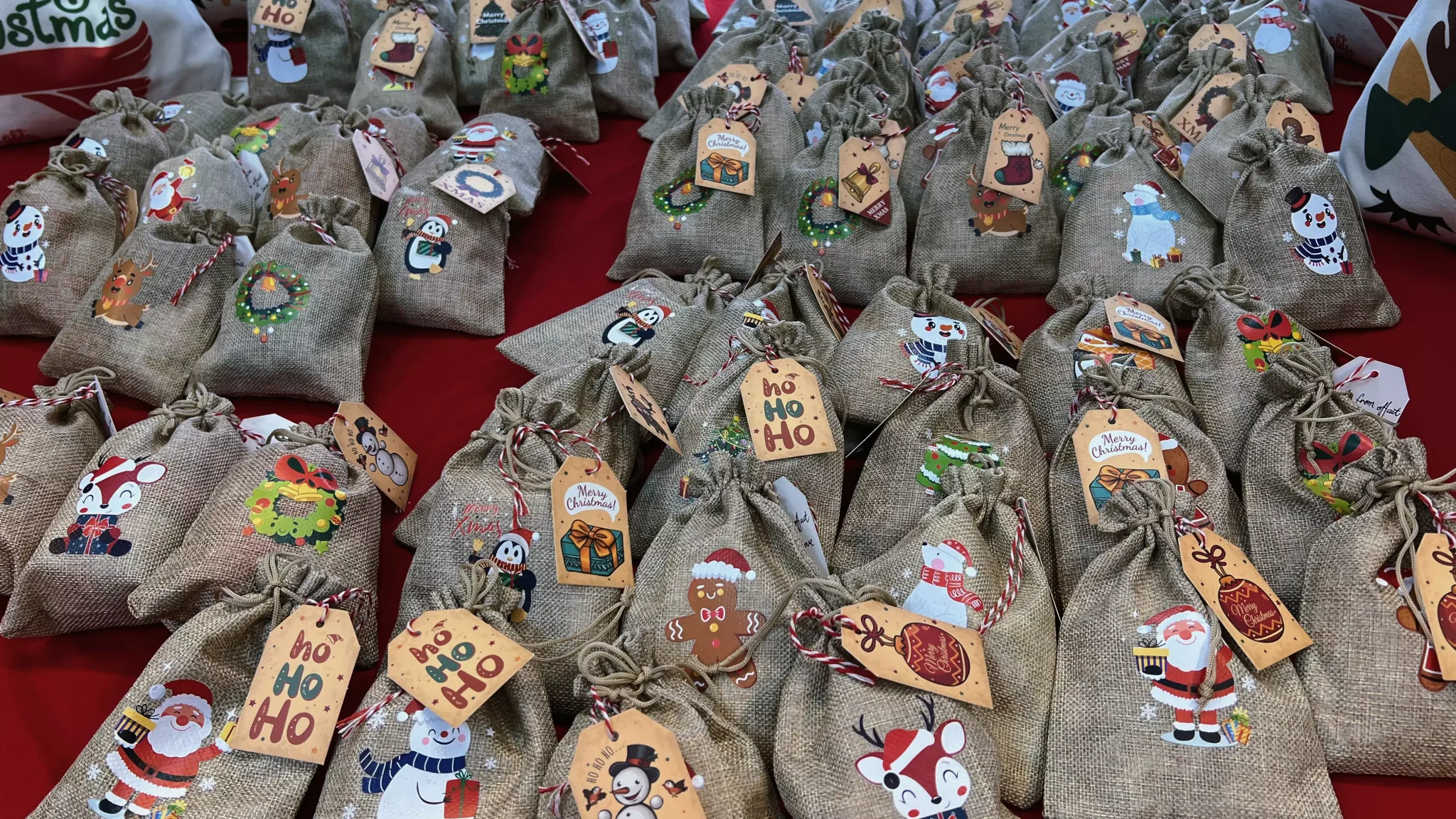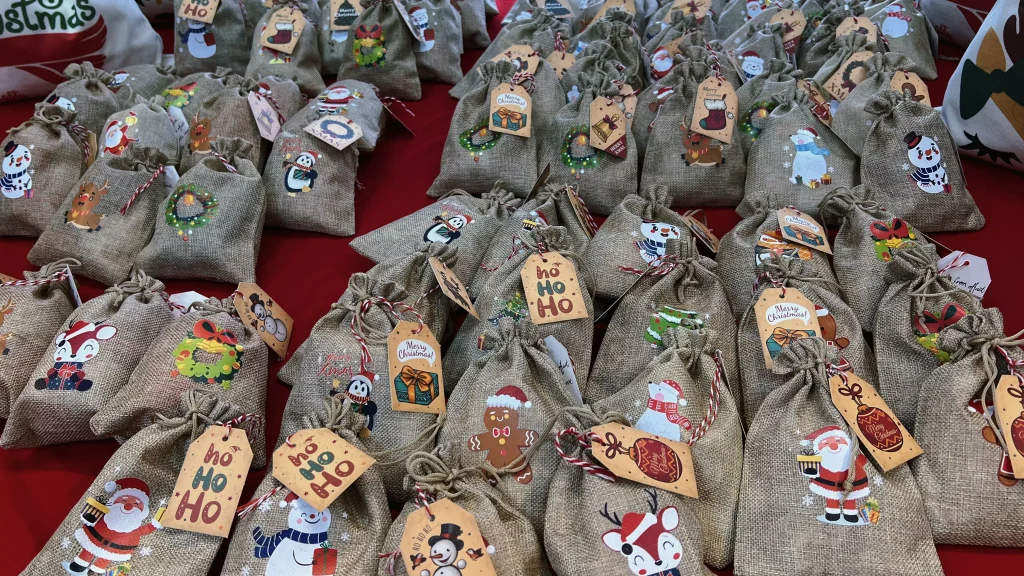 Our design team came up with the idea end of Oct and we all agreed this was the perfect gift. We decided to make some cute scrunchies from production offcut fabrics.
It started with designing the artwork for printing and the scrunchies. Our team came up with a few options and we voted to get the most popular ones. We also selected the printings with each client's logo on. We wanted this to be usable daily thus we redesigned the scrunchies with an extra festival bow. It would fit well with festival with the bow and can be perfect for daily use without the bow.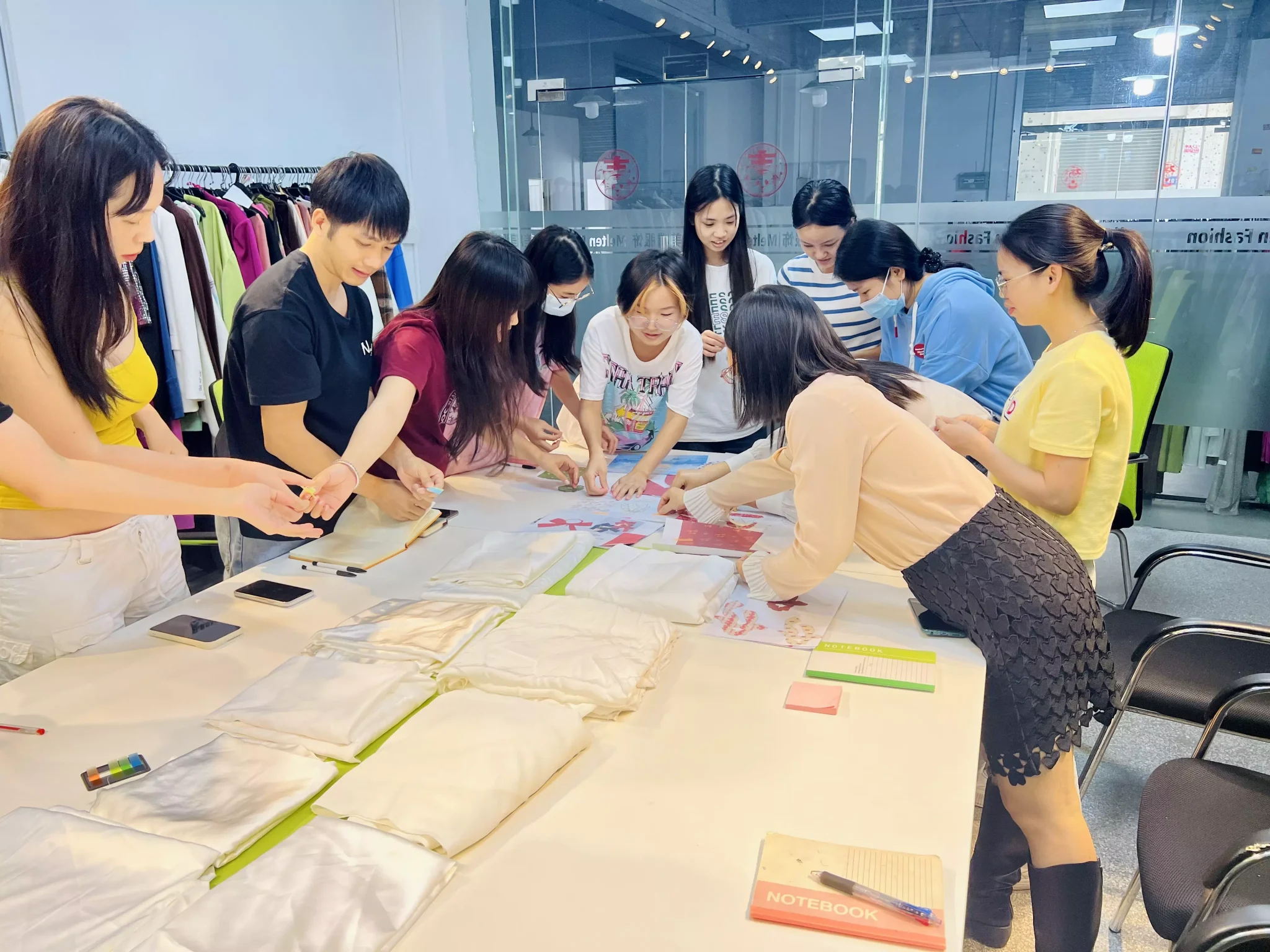 We made a strike off with the printing artwork and modified until it is perfect. We made some scrunchies samples from plain fabrics and tried it on to check how they looks. With both printing&design confirmed, it then officially gets started.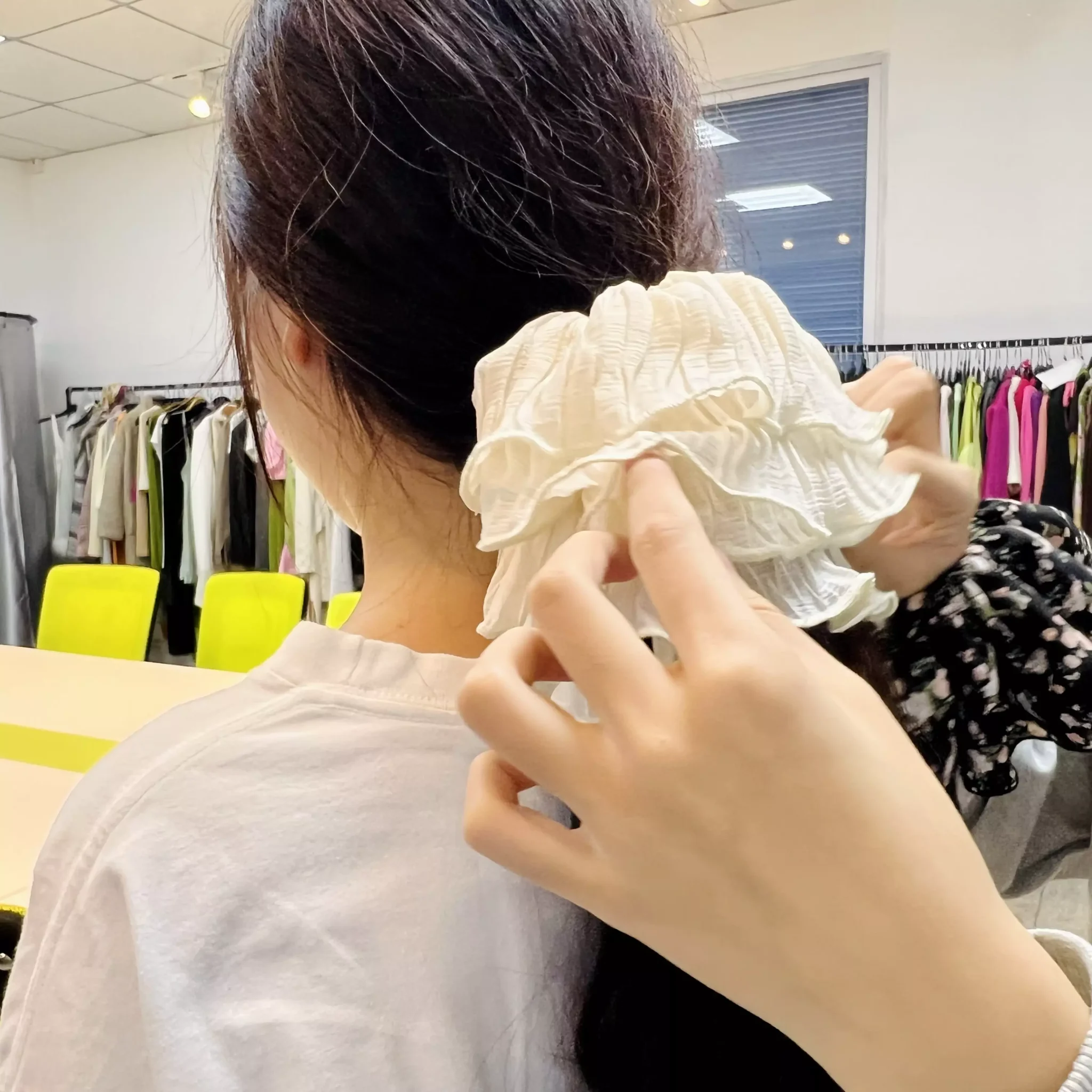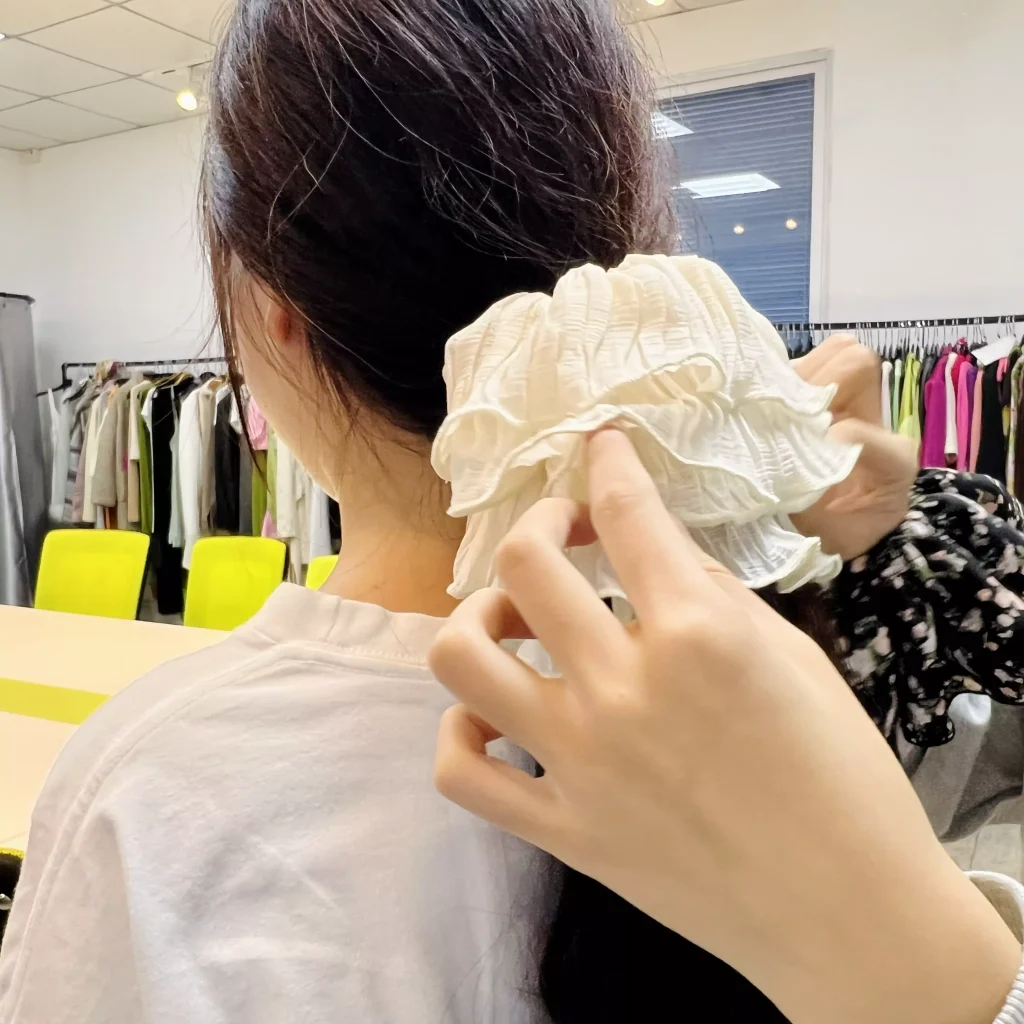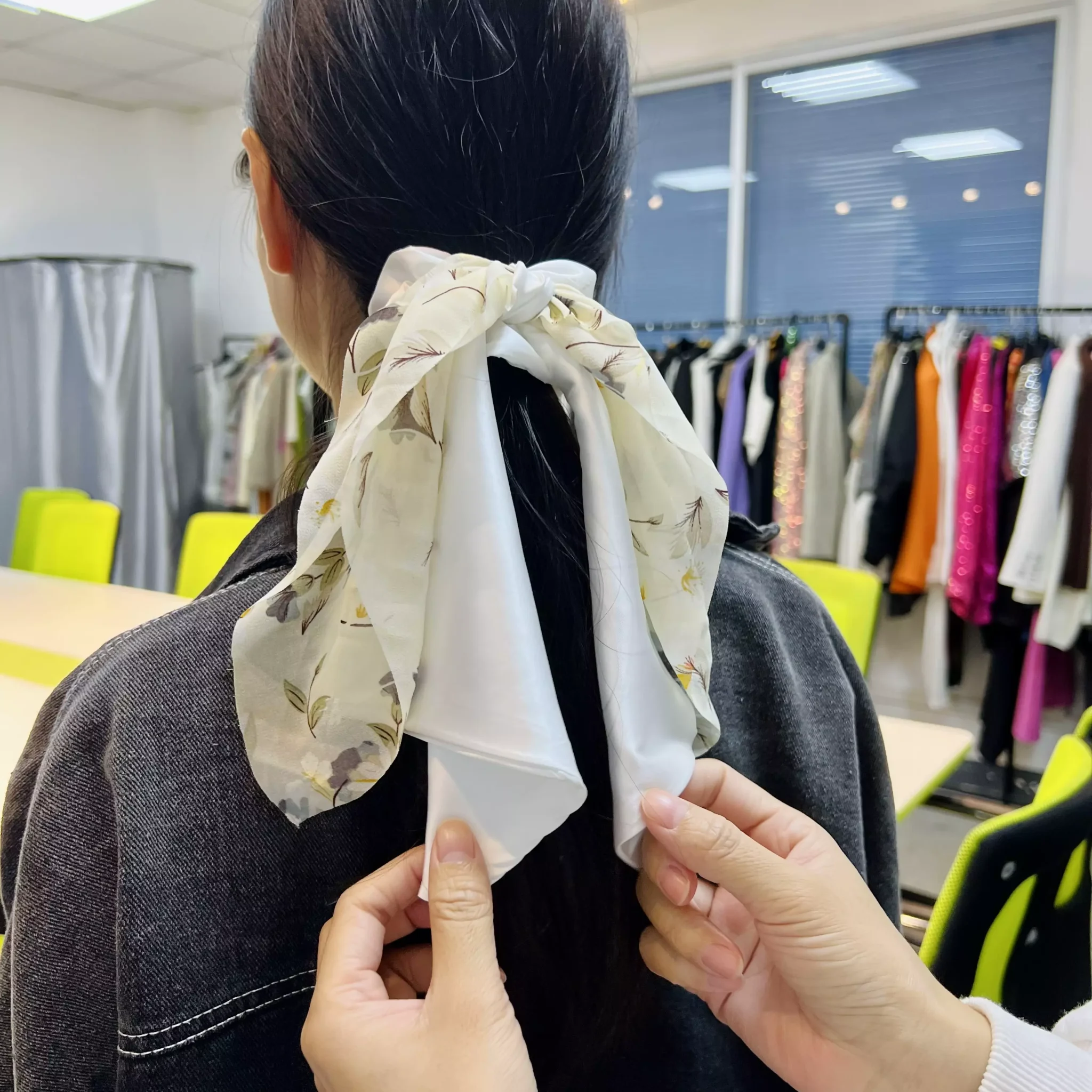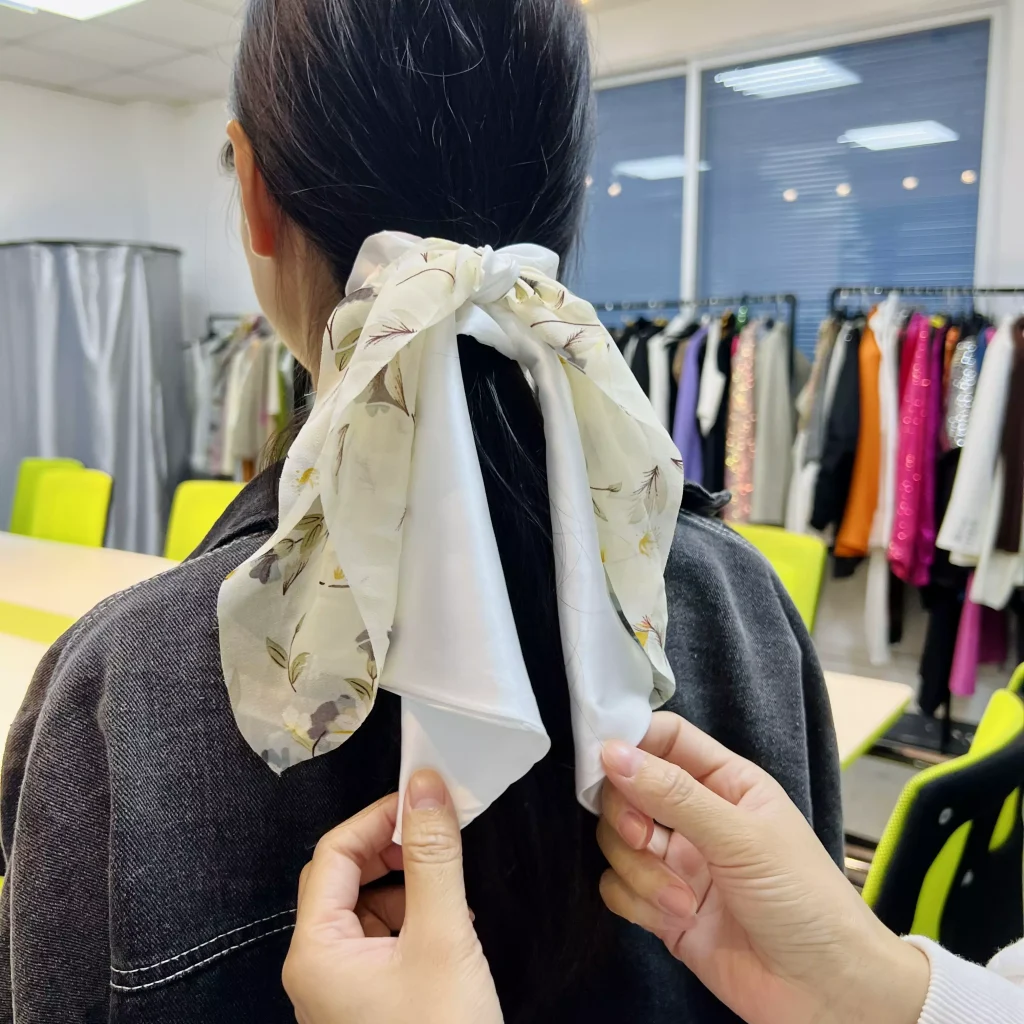 Our sample started making these scrunchies and when all the scrunchies come out, they look so beautiful. It is then the packing, Christmas cards until all of them came together. The process is long and this has taken us more than 2 months to prepare but the outcome are beautiful and we hope our clients could feel the love with these gifts.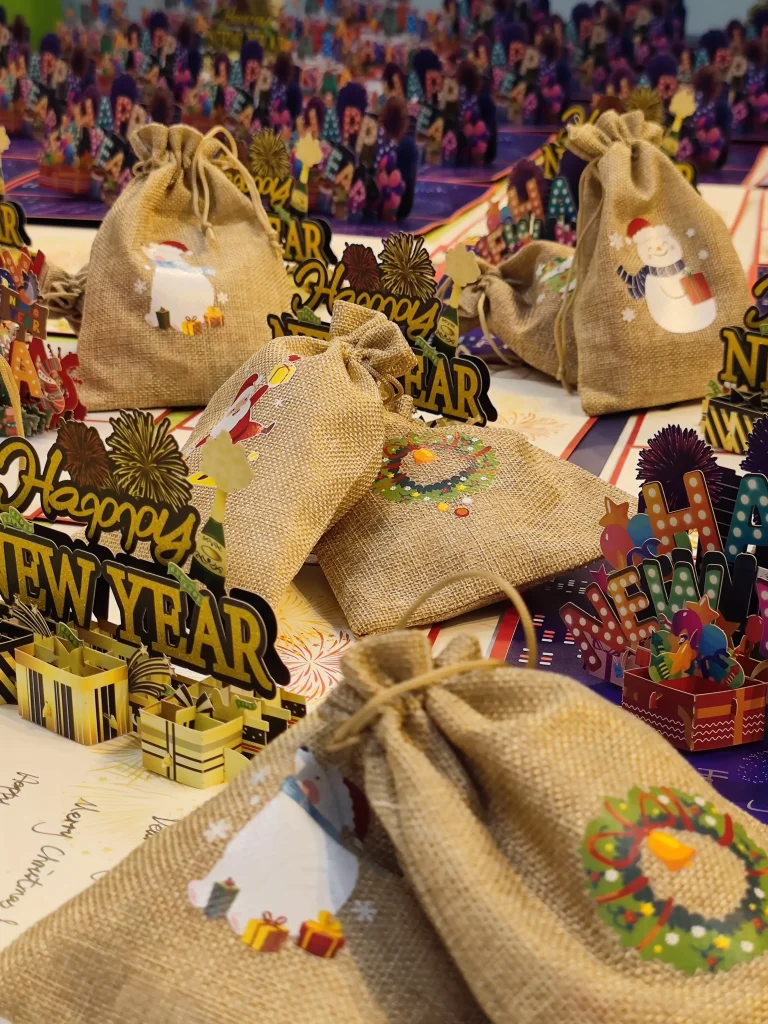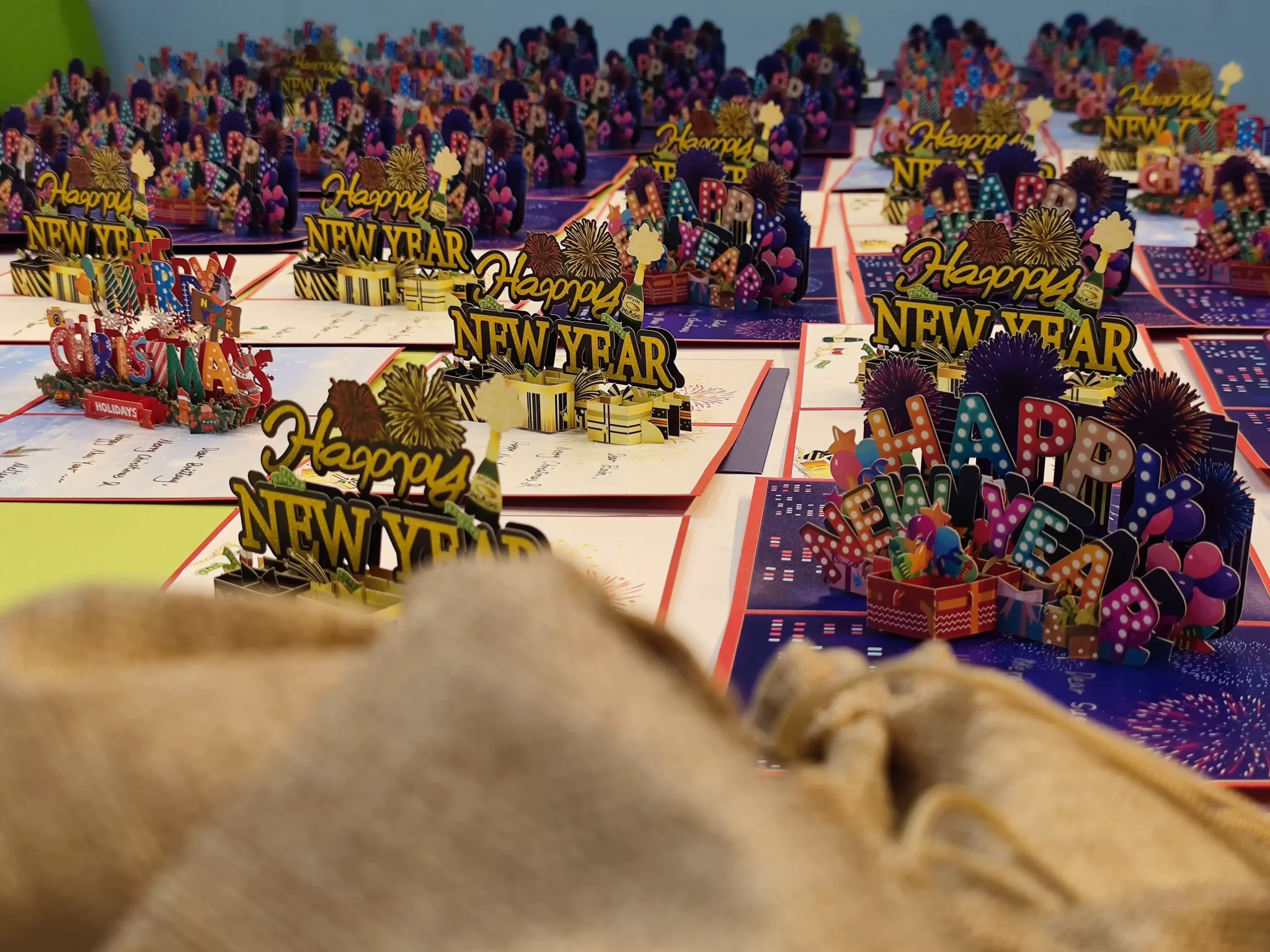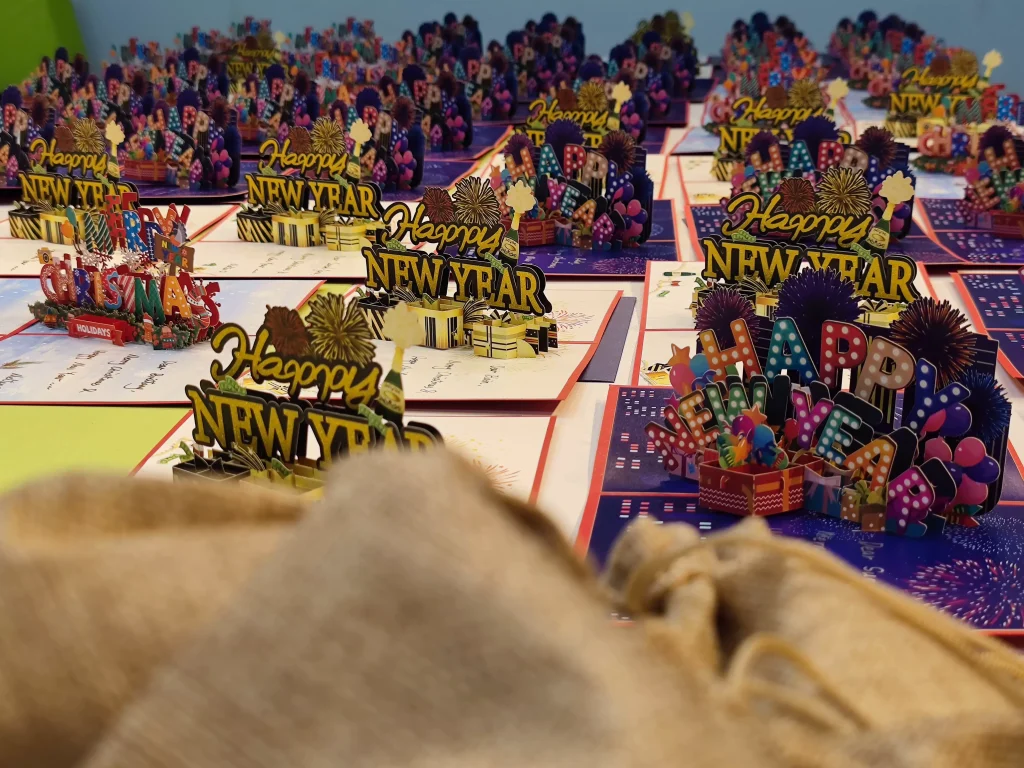 With the COVID lock down this year in Guangzhou, we have had many delays from getting the printing done as some of our suppliers were in lock down from Oct to receiving the packing bags with the delays in couriers. But all has been solved and we managed to make out and send out the gifts in time.
Here are some photos to show the process and we wish everyone a Merry Christmas and Happy New Year.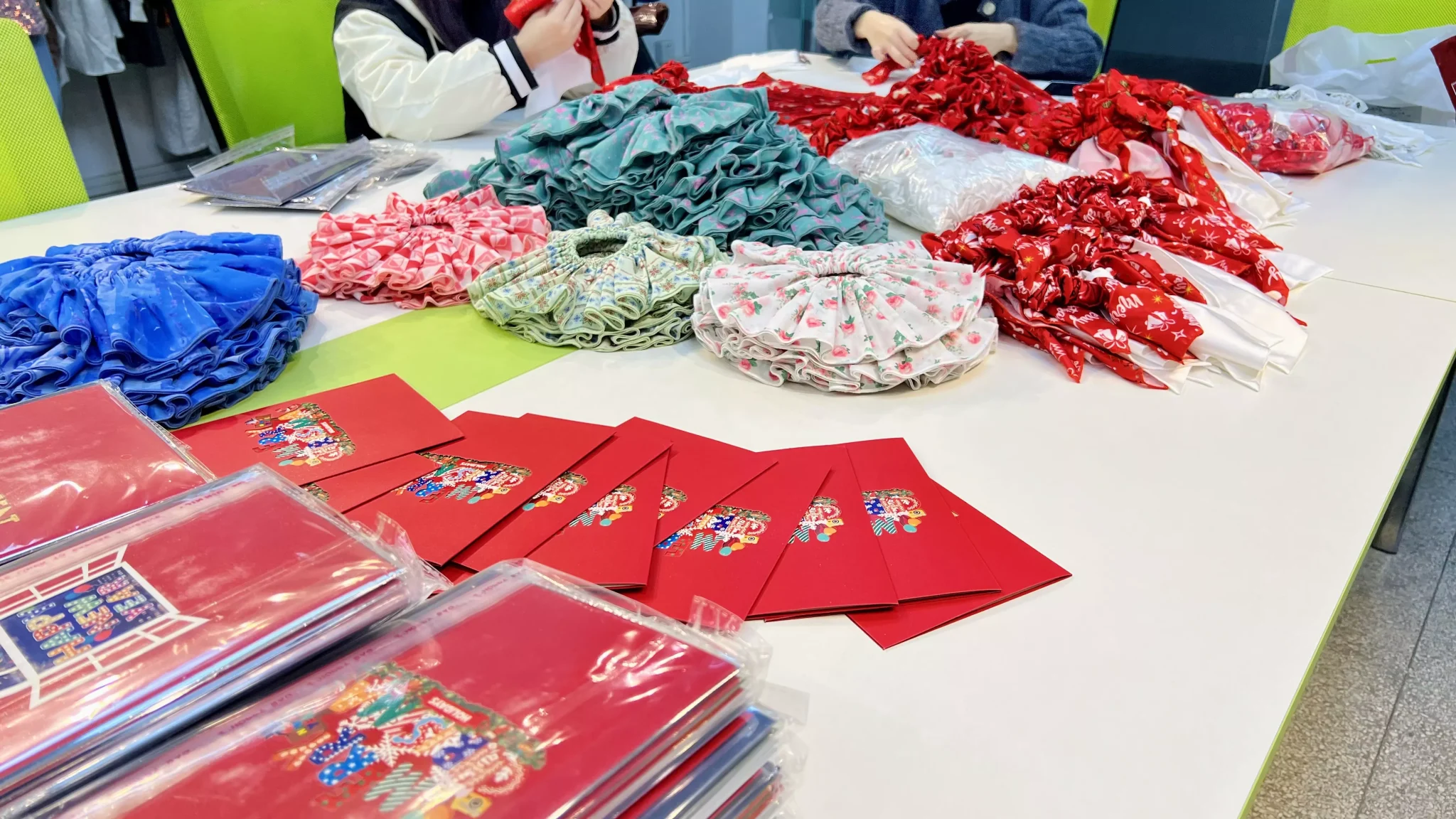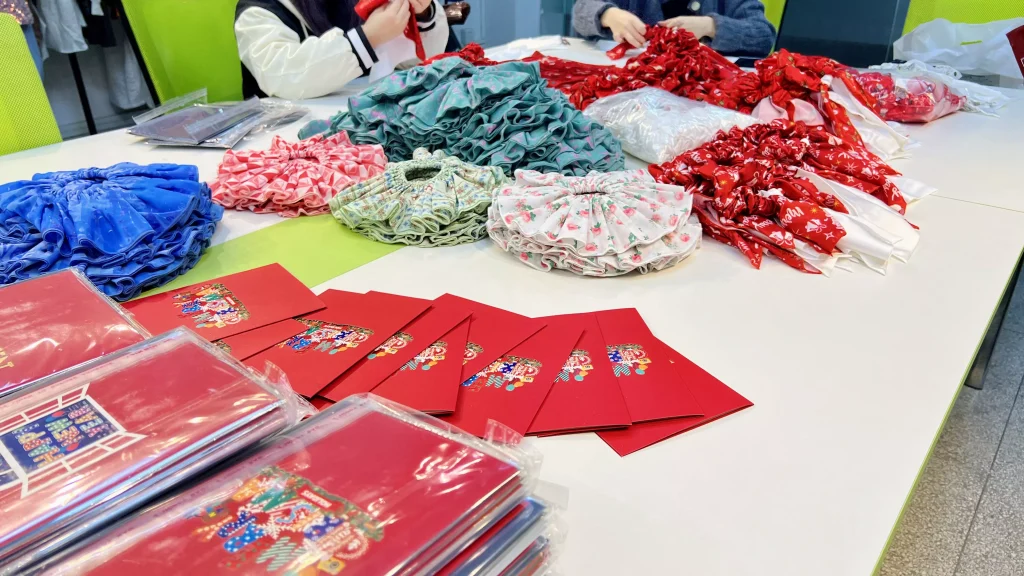 Love from Melten team